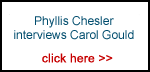 We hope that you'll feel our website is worthy enough to contribute a few pounds to the bandwidth bills.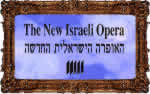 Last uploaded : Saturday 12th Sep 2020 at 20:23
Contributed by : Panache Photos
Custom-made Photographic Face Masks

• Machine Washable
• Three layers:
• One Layer of Cotton and Two of Polyester
• Adjustable Straps
• Use Our Images or Yours
• Our Library of Photos Include

Philadelphia Sites, Flowers, Unusual
Architectural Details, and Other Subjects
and Locations

• Two Sizes: Petite/Youth – Approximately
6" x 4" or Large – Approximately 8" x 5 ½"
Price: $12
Shipping will be additional.
Horizontal (Landscape) Images are
Strongly Preferred.

Orders Should Include
a High-Resolution File of the Photograph.
Inquiries and Orders:
vfeldman@PanachePhotos.com
(215) 763-2411
s://www.PanachePhotos.com
Payment: Send checks to Panache
Photos, 2616 Swain Street,
Philadelphia, PA 19130.
Customers
may also pay with Square or with
PayPal (please use
vfeldman@PanachePhotos.com).