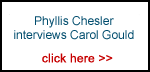 We hope that you'll feel our website is worthy enough to contribute a few pounds to the bandwidth bills.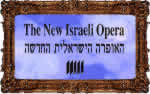 Last uploaded : Friday 2nd Oct 2020 at 10:42
Contributed by : Carol Gould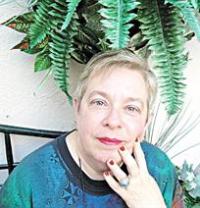 29 September 2020
London

I had had my Thursday chemotherapy and immunotherapy cocktail. Two old friends who take me out once a year for my September birthday treated me the next day to a lavish lunch at Oslo Court in London's St John's Wood. A gorgeous restaurant with probably the best service in town, it was heaven after chemo. Despite this I was feeling very low but then into my email Inbox came this remarkable message:

September 25, 2020
Dear Ms. Gould:

It is with great pleasure that we write to inform of your elevation to the Distinguished Daughter Court of Honor of the Alumnae Association of Philadelphia High School for Girls.
 
Congratulations on this well-deserved accolade. You are a living example of the Intangible Spirit, the quest for excellence and the ideals represented by our Alma Mater.
 
A digital copy of the award letter is appended below, and a hard copy will be arriving via USPS.
 
Again, on behalf of the Alumnae Association, we offer our congratulations!
 
Marcia L. Hinton ([Class of]'74)

Executive Director
Alumnae Association of the Philadelphia High School for Girls 

It sounds like a cliché but my spirits lifted to the sky when I read this announcement. Philadelphia High School for girls is amongst the most prestigious pre-university institutions in the United States and being elevated to 'Distinguished Daughter' is humbling.

Girls' High, as it is known, was established in 1848 as the first municipally-supported school for women teachers in the United States. It expanded throughout the nineteenth century and in 1976 a new school was built that rivalled in size University of Pennsylvania. In 1898 a Latin curriculum enabled its women to progress to great colleges: Vassar, Barnard, Wellesley, Cornell, Smith and Women's Medical College. In 1958 the school moved to its present site at Broad Street and Olney Avenue. That is where my sister Susan and I spent some of the most academically outstanding years of our lives. Likewise my late mother attended the scholastically demanding South Philadlelphia High School for Girls and the nationally-acclaimed Philadelphia Normal School for unrivalled teacher-training.

I became involved with the Treble Clef Choir, the Drama group, Iris Leaflet newspaper and annual Milestone book. With its emphasis on female excellence in a man's world its motto was and is 'Vincit qui se vincit' (she conquers who conquers herself.)

Upon graduation in 1971 I received the Vera Schenker Award for Diversity of Artistic Gifts. I shared the award with Velma Redmond (nee Boozer,) a graduate of Villanova and Princeton Law, Pennsylvania Distinguished Daughter and now chair of the Board of Milton Hershey School, a respected cost-free educational centre for 2,000 underprivileged children.

Now in my sixties I am acutely aware that we are living in perilous times; after forty-four years in London what I try to do these days is give young British people who cross my path from all corners of the Kingdom and from diverse backgrounds the hope that their future will one day be bright.

When I was a Girls' High student in the #215 class of 1967-71 we were in the midst of near-revolution with Vietnam war protests; racial turmoil; the hard-hat confrontations at the Chicago Convention and the appalling murders of Kent State students. America was breaking apart at the seams from every direction. My father was offered a position in Livorno, Italy and my parents seriously considered moving abroad.

Things are similar now in the United States and Great Britain. American and British commentators are using the words 'civil war' and 'looming dictatorship' to describe my native country. Being young is no longer fun but a complex journey.

God bless GHS, a phenomenal school that helped shape my destiny. I do not believe I could have achieved acclaim as a BBC television and radio commentator; ITV television drama commissioner of sixty-five programmes, many seen on PBS 'Masterpiece Theatre' and 'Mystery!' as well as writing for The Guardian, Telegraph, Forward, The American and Jewish Chronicle had I not had a solid foundation in pursuing excellence from the brilliant and highly demanding Girls' High faculty.

As a matter of interest other GHS alumnae have included Helene Hanff, author of '84 Charing Cross Road;' the Grammy-award winning songwriter Julie Gold; concert virtuosa Barbara Nissman; Barbara Harris, the first woman to be elevated to bishop in the American Episcopal Church (she gave me a blessing at Washington National Cathedral in 2005;) my sister, international music journalist Susan Gould (#209) and the women's rights attorney Gloria Allred, who recently appeared on the prestigious BBC International 'Hardtalk' programme.

Perhaps one day the United States will have a female president and she will have come from the hallowed halls of Girls' High School.
********************
This article has also appeared in 'The American' Magazine.

s://www.theamerican.co.uk/pr/ne-Distinguish-Daughter-Carol-Gould .