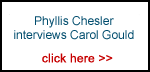 We hope that you'll feel our website is worthy enough to contribute a few pounds to the bandwidth bills.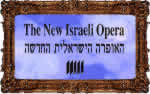 Last uploaded : Monday 8th Mar 2021 at 01:43
Contributed by : Carol Goiuld

Meghan Markle's tough year

by Carol Gould

October 2019

On 8 May British comedian Danny Baker, shortly after the birth of Archie Harrison Mountbatten-Windsor, son of the Duke and Duchess of Sussex, posted on Twitter a photograph of a baby chimpanzee with his human parents accompanied by the caption 'royal baby leaves hospital.' 'Horrified' is an understatement. Nothing, but nothing, could have prepared me for this. Baker claimed that he did not realize the image would have such an impact but shortly after its appearance was fired from his popular BBC Radio 5 Live job. Even more astonishing was the enthusiastic reception he received a few nights later, on 12 May, at Nottingham Theatre Royal, when extra security had been engaged but was not needed. The crowd gave him a standing ovation. What pains me even more is that in the autumn he foresees the return of his 'Gary Lineker podcast.'

Over my forty-three years in Britain the one accusation hurled at me more than any other is 'how racist you Americans are.' Yes, having listened to Revd Bishop Michael Curry in London's St Paul's Cathedral on 3 October (he preached at Meghan Markle's wedding) the United States has a sorry legacy of racial discrimination that has besmirched its history for four centuries. But the hideous Danny Baker tweet and three years of relentless Meghan-bashing cut me to the core of my being.

At this moment in British history, when the febrile atmosphere in Parliament is matched only by unprecedented aggression on social media and families falling out – I find it fascinating that when Britons are not spewing hatred about Leave/Remain they are venting their spleen on the American-born Duchess.

This past eighteen months since the marriage ceremony I have found myself sitting with otherwise kind and sensible folk who , filled with wrath, launch into protracted bile about 'Meghan.' My book, 'Don't Tread on me – anti-Americanism Abroad,' which was published in 2009, was my overview of thirty-seven years of putting up with and witnessing other expatriates being at the receiving end of breathtaking scorn. It struck me from the time Prince Harry first started dating Meghan Markle in 2016 that the sniping from the press and from many Britons with whom I had discourse constituted out-and-out racism, coupled with contempt for her being an actress and worse than anything, horror of horrors, AMERICAN! When friends do this, I feel as if a knife has been plunged into me.

When Bishop Curry delivered the homily at the royal wedding in May
2

2018 there was much griping but I jreveled in his delivery and in the glorious spirit of the gospel choir (I sang in one in high school in Philadelphia and considered it an honour to have been one of only two white members.) In the months following the wedding a considerable swathe of the population recoiled at her every action. There were endless tales of her being a monster who could not hold onto staff; perhaps she IS difficult but the amount of column space taken up by this thread was disproportionate to anything I had seen in forty-three years as an expatriate.

Journalists Sarah Vine, Carole Malone and Piers Morgan have been traducing Meghan, Malone suggesting that the 11 April statement from the Sussexes that the imminent birth would be private -- likely at Frogmore Cottage -- would be a 'slap in the face' to the British public and to royal fans around the world. She robustly shamed them for breaking with tradition and not displaying the new baby outside the Lindo Wing of St Mary's Hospital London. The REALITY : according to 'Starts at 60' website the Duchess took her inspiration from Her Majesty the Queen, who gave birth to all four of her children at Buckingham Palace or Clarence House, and Queen Elizabeth the Mother delivered Princess Elizabeth at the Mayfair home she shared with King George VI and delivered Princess Margaret at Glamis Castle.

In August at an event in Sydney the Brexit Party leader Nigel Farage launched into a blistering tirade aimed at discrediting Prince Harry's marital choice. The London Evening Standard headline was 'RANTING FARAGE : HARRY'S LOST IT WITH MEGHAN.' The 'Guardian' obtained a recording of the event at which he said 'I want Charlie Boy to live even longer [than the Queen] and William to live forever to stop Harry becoming king..Terrifying! Here was Harry, young, brave..British officer doing his bit in Afghanistan. He was the most popular royal of a younger generation that we've seen for 100 years. And then he met Meghan Markle, and it's fallen off a cliff.'

After over a year of sniping at the Duchess from every direction, her best friend, Canadian stylist Jessica Mulroney ( she is the daughter-in law of the former Prime Minister; her children were pageboys and bridesmaid at the royal wedding ) hit out at 'racist bullies' after the couple had been condemned for using private jets. As reported in the Evening Standard, Mulroney reposted a tweet from British actor Jameela Jamil which read 'Ugh. Dear England and English press, just say you hate her because she's black, and him for marrying a black woman and be done with it God dammit…You've all lost your marbles. It's 2019. Grow up.' The Evening Standard of 21 August quotes Ellen DeGeneres supporting the couple, describing them as 'down to earth and compassionate.'

3
Sir Elton John has lamented 'relentless and untrue assassinations on their character' and the singer Pink has pointed to the Duchess of Sussex being at the receiving end of 'the most public form of bullying I have seen in a while.' I am reminded of Judi Dench, after filming in the USA, saying on a talk show 'I do wish we would be as gracious to Americans as they are to us.'

When the Duchess wore black to the September 20th wedding of fashion designer Misha Nonoo in Rome Meghan-bashers went into paroxysms of rage, with stylist Lucas Armitage reported to have said her attire was 'shocking.' REALITY: Princess Eugenie, Karlene Kloss and Nancy Shevell (Mrs Paul McCartney) all wore black but no-one said a word! (I wonder if they all wore black because of the new trend set by Suranne Jones as Anne Lister in the BBC series 'Gentleman Jack,' the nineteenth century barrier-breaking lesbian who wore black to mourn for past doomed love affairs!)

On 23 September the Sussexes and baby son Archie flew to South Africa to begin a grueling official ten-day tour, the Duchess wearing a long khaki dress and white scarf, prompting royal watchers to suggest she was 'channeling' the late Diana, Princess of Wales. On his television programme presenter Jeremy Vine said this could be dangerous. Usually a fan of the Duchess Vine seemed to be suggesting she was once again treading on eggshells with her choice of attire. The aforementioned commentator Carole Malone, realizing that the tour was proving a success, made the point that an American PR agency from Meghan Markle's acting days, Sunshine Sachs, had been employed to smooth out the proceedings every step of the way. PR or not, the Duchess was mightily impressive, telling members of the Justice Desk charity in the Nyanga township in Cape Town 'While I am here as a member of the Royal Family I am here with you as a woman, as a wife, as a woman of color and as your sister.'
Divorcee American Wallis Simpson was deemed unacceptable as a royal wife in 1936 and King Edward VIII had to abdicate 'for the woman I love.' Now there is no doubt a major element of racism underpins hostility to the American Duchess of Sussex. Cries of 'Go live in the USA!' are a daily event.
Duncan Larcombe at Fabulous Digital notes that Her Majesty the Queen has been delighted with a 'more mature Harry' since his recent African tour, and has 'forged a warmer relationship with Meghan than with any other person who has married into the royal family.' Lest we forget the long friendship of the late Queen Mother and King George VI and Franklin and Eleanor Roosevelt.
Prince Harry on 1 October went to war against the press. It has caused outrage; furious television presenter Piers Morgan on 2 October has declared Harry's wife 'a fake, a phoney, someone who wants to use people,' and though his co-host Susannah Reid retorted with 'that is a horrible thing to say,' he replied 'I am not going to pretend I like someone.' Fury over Harry's statement – he compared the victimization of Meghan to that of his late mother – has spilled over into television and radio broadcasts, the most volatile being a clash between journalists Janet Street-Porter and Saira Khan…
My view? I weary of endless tirades over lunch and dinner every time I am with Meghan-bashers. I have been in the UK for 43 years and am disappointed in Britons. When the Duchess went to Wimbledon she asked that the huge crowd refrain from photographing her. Yes, a bizarre request but it reminded me of the fear Barbra Streisand expressed during the height of PLO terror attacks, when she thought a camera could be a gun at an outdoor concert. Meghan was pilloried for going to the US Open to support her friend Serena Williams and failing to make the traditional family visit to Balmoral but as the wonderful Amanda Harding in Cheatsheet of 13 September observed, 'no matter what Meghan Markle does, haters will find something to criticize.'
I couldn't have said it better.
*****************************************
This article first appeared in 'The Amnerican', magazine.

Philadelphia-born Carol Gould is a London-based political broadcaster. For eleven years she was Commissioning Editor at Anglia for ITV/PBS Drama. She is the author of 'Spitfire Girls' and 'Don't Tread on me - anti-Americanism Abroad' and has written for The Guardian, Telegraph, The American, The Forward and The Jewish Chronicle.